Sponsored Ad: Back to School with Abercrombie & Fitch Jeans
This is a Sponsored post written by me on behalf of Abercrombie & Fitch for SocialSpark. All opinions are 100% mine.
I've been a huge fan of Abercrombie & Fitch jeans since high school, mostly because they make your butt look GOOD. I wrote a blog post for Beaucoo.com last year, where I modeled how flattering the jeans are and how they make you look even better in photos. Right now A&F jeans you can get any jeans in store for $35, so head over to the mall and score some! My favorite fit is the Super Skinny, but I definitely want to try the High-Waist Super Skinny. These jeans are great because of the always-flattering waistband that lays flat and never cuts in (no muffintop!). The back pocket placement is designed to make your butt look perky and amazing – as you can see in the photo!
Check out my favorite look for back to school with A&F!
A range of fits that make it easy to shop by shape or even by mood. If you're feeling laidback, The Boyfriend is can be dressed up or down. Or maybe you're looking for that iconic, always-classic pair of dark wash skinny jeans, go for The Jean Legging – perfect for back to school. I'm actually jealous – I wish I was going back to school so I had an excuse to buy lots of new clothes!
Don't forget to stay up to date with your fave A&F jeans on Twitter and Instagram!
Follow @abercrombie on Twitter
Follow @abercrombie on Instagram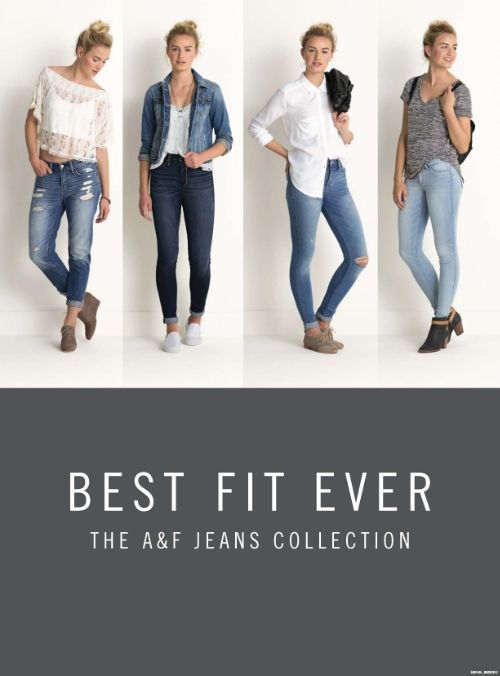 Ahhh denim on denim! My favorite!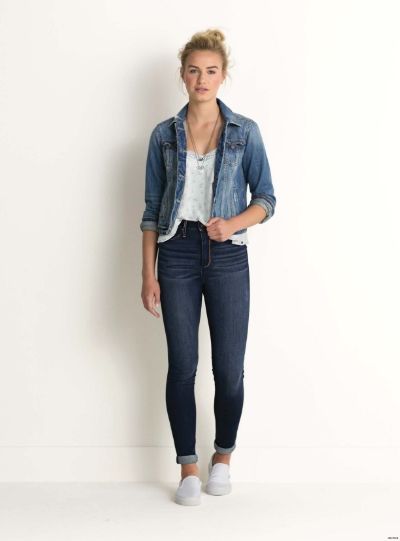 Love these jeans above. Definitely going to need to score them ASAP. Have you tried A&F jeans?