Review: Ta Ta Tamer II by Lululemon
Did you guys know I like to talk about boobs? Well, I do. Mostly because they're a huge inconvenience and are the biggest pain in the ass in my life, but also because I sometimes run and need to keep my bazongas from bouncing all over the place.
For some insane reason, I decided to register for a half-marathon. Because obviously the first thing you should do is register for 13 miles when the farthest you've ever run is 6. But training for this half marathon made me realize one thing – I definitely need something to strap these suckers down.
In steps Lululemon's Ta Ta Tamer II. Of course the name is appropriately kitschy, but the "II" signifies it has stepped its game up from the first edition. I've been lusting after this sports bra for a while – a running bra made just for big-boobed girls?! TIGHT! – but was scared off by the original price ($58). Luckily, the bra is currently on sale for $39 in Lulu's "We Made Too Much" section (what is known as the "sale" section for non-rich girls), so I scooped it up and went for a run.
The Results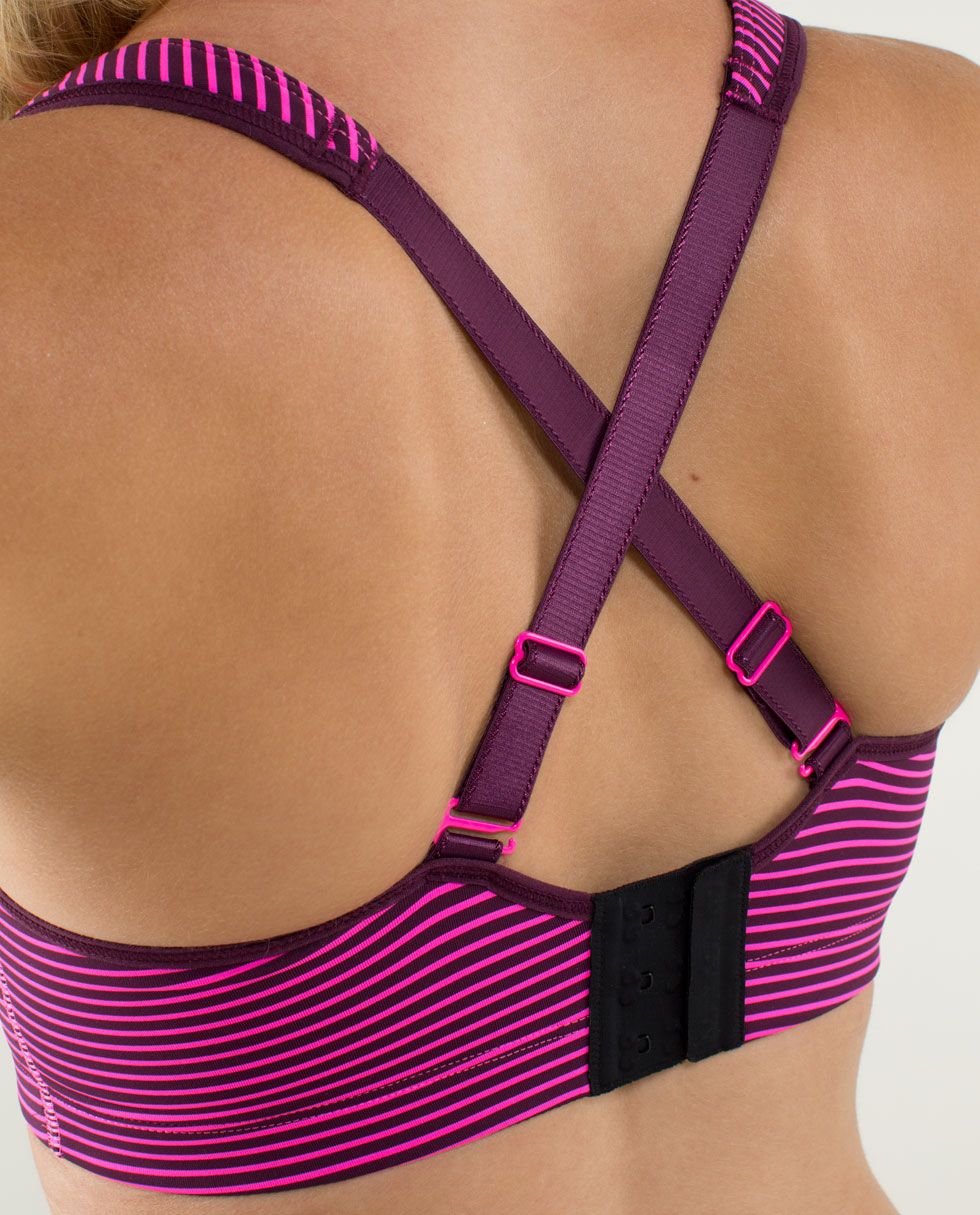 The strapsThe wide straps are nice. I didn't notice much a difference from my cheaper Victoria's Secret sports bra, but I didn't feel like a skinny strap was cutting into my shoulders. The straps can be criss-crossed and adusted, which is something I haven't seen in other sports bras I've owned.
The boob sweatDefinitely less boob sweat than a normal sports bra. This bra has a cool cut out that lets some air flow get in there. Breezy boobies.
The fitI think it would be wise to go slightly smaller than you usually do. I normally wear a 36C, so that's what I bought, but I think I would have had more structure and support with a 34C or 36B. If I ever get the money to buy another one, I'll buy a smaller size.
The spillageNo boob spillage here! My totters were contained, even if it was a short 5K run. This is fabulous news.
OverallThis bra is great, but I wish it was a bit smaller. Unfortunately since I bought it on sale I can't exchange it, and I think a bit of strap adjusting will help.
Should you buy it or bye it? Do you run a lot, or WANT to run a lot? Do you have big boobs? Then buy it.