Five Shoe Types You Need This Fall
I'm obsessed with shoes. Everyone knows this. Each season, I become obsessed with a silhouette and decide I need it. And I buy it. This is why I usually have no money.
You know what? You should be obsessed with shoes too. They're that one thing you can wear every day for a week and no one thinks you're disgusting.
So grab your Visa, click these links, and buy mama a new pair o' shoes. It's fall. Why not.
Ankle boots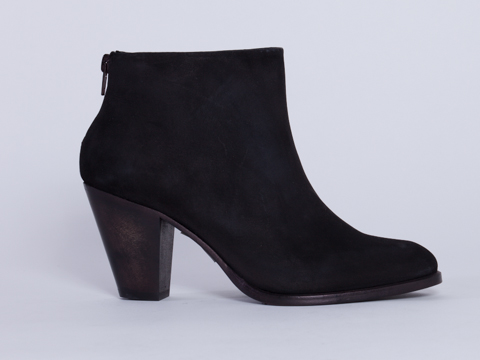 Yes, these ankle boots are far out of my price range ($449, WOOF), but this silhouette is pretty flawless. Paired with high-rise skinny jeans and a button-up, this boot is versatile and you don't have to worry about cramming your calves into them.
Oxfords
Cole Haan's Gramercy oxford is pretty classic. Menswear-inspired pieces are going to be huge this fall, but are fun to put a feminine touch on as well. Basically, if you're wearing a pair of jeans and a t-shirt, you might look kind of lazy. But if you throw on some oxfords, you automatically look more put together. It's science.
Statement flats
I'm a big fan of flats. They're comfortable and convenient, and generally much cheaper than heels. I'm obsessed with Kate Spade's GO taxi flats. They're kitschy, cute and way more comfortable than ridiculous heels you'll find. 
Lucite heels
Yes, I just got done telling you heels are painful and annoying, and now I'm telling you to grab some lucite heels. No longer just for ladies of the pole, lucite is definitely having its moment. These Sam Edelman 'Yara' heels are appropriately edgy and classy – black and blush are a great, unexpected color combo.
Pointed-toe pumps
Ugh, I know, WTF is up with me posting expensive shoes? I'm sorry. This Manolo Blahnik BB Pointy Toe Pump is the most classic silhouette ever, and pointed toes are backkkk this fall. 
Happy shoe hunting, beauties.